SHEENA FOREVER


We have TICKET CENTER

on SHEENA's

OnLine Shop!


 シーナ&ロケッツ47TOUR 特設サイト
【シーナ&ロケッツ ライブ生配信】 7月4日(土)START 18:30- 下北沢GARDENより生中継!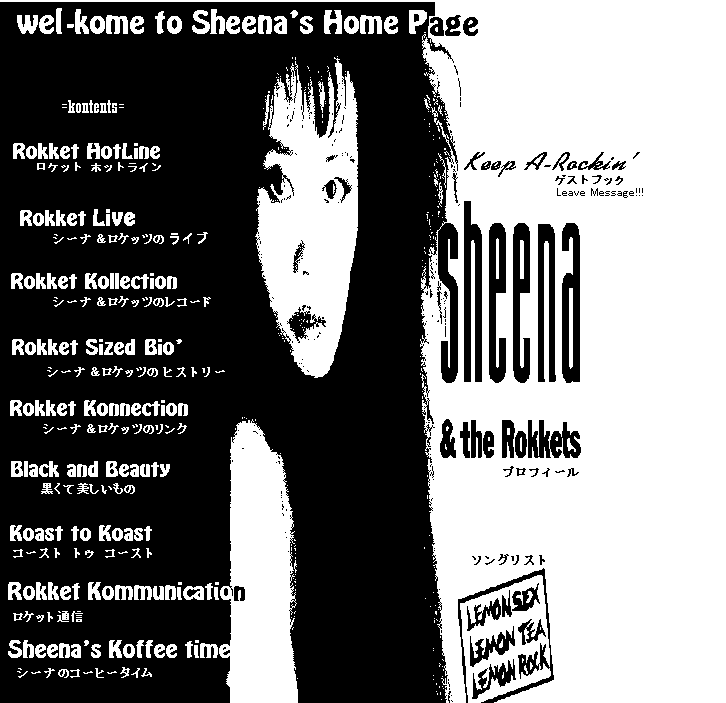 ---
---
---
Rokketweb Headline Archive
---
WE ARE KOUNTING
ON YOU! THANKS. + Set Kounter on Sun, May 12, 1996
---
Kopyright(K) 1996 RokketWEB [http://rokkets.com/] All Rights Reserved.

a word from an administrator.
"Description where the operator of this site respected and encouraged Wiki which describes activity to be the right career and work of the Sheena & Rokkets and which mistook for the fact has contributed to the Wikipedia Japanese version and the English-language edition by Account Rokket, in order to correct and to raise the contents further."
---