RokketWEB - Bak-on Mix(New LiveCD) - Rock The Rock(#15 CD) - Live - GuestBook - What's New
NEW ADDITIONS
Welcome to the ever-growing WWW ROKKET WEB SITE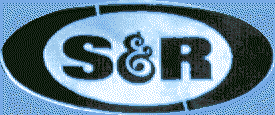 WHAT'S NEW 2002
20020125 Added Joey Ramone Official for NewCD "Don't Worry About Me" On Konnektion page

11/5 Updated Hot News + DJ Ayukawa playlist on Setlist2001 page + Rekommend Page + Bluesville Shibuya
6/8 Updated Sheena's Hwy61 Gallery @ Jam & Bluesville Shibuya
5/4 Updated Live Schedule with Joey Ramone Memorial 6/9 + Setlist for Touring2001
4/2 Updated Live2001 page with 4/26-5/1 BakOnMix Tour
3/24 New Updated Bluesville Shibuya - Ayukawa's DJ + Added Window Media on SoundFilez Page

3/24 Info & Link 'bout Wilko Johnson & The Pirates' New CD on Rekommend page

3/16 Updated Live2001 with 3/27 Live @ LUNErS + Lenny Kaye on Rekommend Live. It's Tonite !
2001
12/25 woo baby! woo merry Xmas!! Updated Bak-OnMix promo page. Fixed #28 New Year Rock Fes.
11/28 New S&R Live Information on Live2000 Page with " 00/12/21(thu) @ Mother Hall - Osaka "
11/27 Updated SetLIST @ 九州大学, Wilko's Be-1, C.B.G.B Japan & Osaka HeatBeat
11/20 Wilko & The Pirates @ OnAir tonite. Quick Link to Bak-On Mix a.k.a. S&R NewLiveCD
10/17 Updated SetLIST with DrumLogos Menu after 36hours Serverdown.
9/28 New uPdATED WebVote 中間発表 page
9/27 uPdATED Setlist @ Quattro - Rock The Rock Tour - Tokyo 9/25/00
9/13 Updated Live Schedule Page with upcoming Jimi Hendrix Movie & Blues event
9/7 Updated Rekommend Page with Wilko & Pirates 2000
9/2 New Updated T-shirts Shopping @ Factory.

Sheena's Instore Live. uPdated sonhouse.com with NewCD 9/10.
8/26 uPdated SetList with Rock The Wave - Instore Live last evening
8/24 Updated many Links on Kover page & 日本語表紙
8/6 Add Komplete "Rock The Rock" Tour Schedule on Live2000 Page
8/2 Updated Setlist with FujiRock Video

56k Modem + DSL/Cable Modem
7/31 We back from FujiRock'00. Updated SetList & Live Schedule
7/24 back from Rock Monster Fes #1 down at the west coast Fukuoka. You like to see S&R setlist or hear

The Radio
7/22 New Issued HotNews, Tokyo is Hot, Tonite. added Data @ Factory721 7/21
7/17 Add S&R's InStoreLive schedule 7/27@ HMV on Live2000 page
7/12 今夜 25:20‐50  「ジャングル・オブ・ラブ」がTBS系TV「極すれ2ガレッジセール」のエンディングテーマで流れます。
07/12News on HotLine & RockTheRock Page
07/08 Updated HotLine & Live Setlist with Johnny Thunders Memorial#9
07/06 HotNews issued, Johnny Thunders Memorial#9 Tomorrow, TBS -channel6 1:20-50AM's Ending Theme Check Now!
06/25 Open The ROCK THE ROCK PromoSite, hope you enjoy with Video & Audio
06/21 Add Link to Our 8/9 release New Album named RockTheRock Kount Down Page
06/19 Johnny Thunders #9 Memorial 07/07 @ Club251 on Rokket Rekommend Page
05/22 Updated 6 filez including a Setlist of 2000PorePore Concert @ Yokohama, Honmoku
05/21 Updated Live Schedule with Fuji Rock Festival '00
05/12

S&R RawVideo "LEMON TEA" 28k + 56k & "VACUUM" 28k + 56k Updated on Index + Sound Page
05/02

RealAudio Sheena & The Rokkets Live at HMV Hawks Town + Hibiya Yaon on the nite before yesterday + SetList
05/01 Updated SetList with Blues @ Hibiya Ya-on
04/29 Updated Setlist
04/24 Updated Kover page + indexjp.html
04/24 Moved Live @ Silvette Hall RealAudio Files from Top page to SHEENA & THE ROKKETS SoundFILE Archive
03/18 Updated RokketsRekommend Page with the Hot News of The Pirates Gig last month
03/15

Live @ Silvette Hall RealAudio Files on Top page and setlist page. Drummer Kaz Kawashima's 1st Live.
03/08 Up the latest Setlist of Silvette Hall @ Nakashibetsu, Brownie's & Chapotin @ Sappolo + S&R Today page
02/29 Updated KoverPage HeadLine & HotNews with The Original Drummer Kazu Kawashima Koming back for neXt Live
02/18 add link on Rokket Konnektion with fujio yamaguchi's official site and more
02/12 Added Live Schedule2000 with Brownie's 3/5 (sun), Chapotin 3/6 (mon), before Club Citta 3/11 (sat)
02/02 Updated Live Schedule 2000 & Sapporo Session 2nd Edition
02/01 New Updated

Sapporo Session Internet Live Archive
01/29 Quick Updated Sapporo Bessie Hall Setlist
01/18 Updated Live2000 page and Setlist2000 with The latest tour
01/04 New Updated Sheena & The Rokkets @ NYRF 2000 Gallery
01/01 Updated Setlist2000 with 27th New Year Rock Fes 1999-2000
12/31 Add 2000 Live Schedule
12/17 New Updated New York Is Hot Tonite, Bob Gruen's PhotoMail with Ronnie Spector, Joey Ramone & Yoko Ayukawa
12/10 Updated Live1999 page with New Year Rock Fes 2000
11/19 Updated Set List Page With Tonite's Kurume City Live
11/11 Updated HotNews with greetings and MP3 Streaming of Skapara Rokkets' Live@ Blitz
10/29 New Updated 「野上眞宏の風街写真館・さてらいと・ぎゃらりー」@ RokketWeb
10/27 Updated Live Schedule and Set List of Latest Live.

9/14 Add T-Rex Memorial & 鋤田正義・T-REX写真展 on RokketsRekommend page.
9/14 Fixed Wilko Johnson's URL on Wilko page + Konnection page. Welcome Moni, the New Drummer. Savi, We love you.
9/10 Added PlayList & Video on SetList and New Photes on Tokyo is Heat Tonite page
8/28 Add Playlist @ ClubQue's Nunoya Fumio on SetList1999 page
8/22 New Updated HotNews + Live 1999 Page
8/22 New Uploaded Ayukawa New Photobook + Added some Pix on Wilko + Sheena Live Tour1999
8/15 Sheena & Makoto Live Info on LIVE 1999 Page + Rokket's Rekommends page
8/9 ReNewed Tokyo Is Hot Tonite + Rokket's Rekommends page
8/8 Add some link on Rokket Konnektion page ; Modified Live1999 page
8/1 Updated HotNews on Rokket HotLINE
7/26 Updated Setlist with Hokkaido Tour
7/22 New Uploaded Johnny Thunders Memorial on RokketGallery
7/16 Updated Setlist with Johnny Thunders Memorial @ Loft
7/11 Updated BOB GRUEN PHOTO EXHIBITION Info on Rokket's Rekommends page
7/11 New Uploaded ALAIN DISTER PHOTO EXHIBITION Snap on RokketWEB
7/6 Updated HotNEWS with ALAIN DISTER PHOTO EXHIBITION
7/6 ALAIN DISTER PHOTO EXHIBITION Info on Rokket's Rekommends page ; アラン・ディステール写真展 お見逃しなく!
6/16 Add Link on Wilko-Sheena Page with The Factory721 and Amazing Live Kollektion of Sheena & The Rokkets.
6/6 NewUploaded Wilko Johnson + Sheena & The Rokkets Japan Tour 1999 archive page
5/26 Add Wiko-Sheena Japan Tour Komplete Set @ Nagoya on SetList Page,
5/26 Add Wiko-Sheena Japan Tour on SetList Page, Tonite is The Last @Nagoya Quattro.
5/25 @151 New Uploaded GuestBook #16
5/10 @944 5/22(土)フジテレビ Factory721 公開TVライブ参加申し込みリンク on Live1999 Page
5/10 @933 Add Yokohama @WakeUP Live on Setlist
4/21 @556 Modified Rekommend Page with welkome Spencer Davis Group ! rockin' @ Tokyo
4/20 @917 New Uploaded We met Peter Green Photo Gallery
4/20 @917 Updated HotNews, Konnektion (Link), Rekommend Page and Live Schedule.
3/26 @944 Updated 20 years Rockin' Gallery Page with Sheena + Yoko Photo
3/24 @873 Updated Rokkets' Rekommends Page and konnektion page
3/23 @777 New uploaded "Wilko Johnson - Going Back Home" Page
3/21 @872 Cut Guestbook #14 off from The RokketWEB GuestBOOK
3/21 @832 Modified Wilko Johnson Page with Japan Tour Schedule
3/20 @777 Modified konnektion page with Link Wray Link and R.I.P. The Urban Blues King, Lowell Fulson Link.
3/19/99 @514 Updated Hot News + New Uploaded Rokkets' Rekommends Page
3/17/99 @369 Updated Shinjyuku LOFT SetList and Tour Schedule with Wilko Johnson
3/16/99 @780 Updated Hot News, We'll see you today @ Shinjyuku Loft Last Day
3/9/99 @967 Add "TORAME 能城 順一氏からのメッセージ" on Live1999 Page
3/6/99 @283 HotNews is about A Movie "Baby-Baby"
3/2/99 @918 Add S&R Live Reputation Page ,加古川ライブの評判ページ
2/27/99 @886 HotNews 'bout Ronnie Spector
2/20 Added on Hot News and 1999 Live schedule with new information. ホットニュース、ライブ・スケジュール
2/16/99 New Uploaded AMD Awards'98 Report and Conglatulatory Mails Archive, Thanks for HHH and The Members.
2/13/99 HotNews is about Ronnie Spector and Yamaken Mail and AMD Awards'98
2/2/99 New Uploaded S&R MP3 Site
1/29/99 Hot News is about The Animals @ Sweet Basil 139
1/27/99 Setlist @ Chicken George, Kobe
1/24/99 Setlist @ Jirokiti "Klick The Rock" Session
1/23/99 Guestbook #12 New Uploaded
1/19/99 Hot HotNews !!


1/18/99 RokketWeb is Kompletely Back! Archived as "RokketWeb was On The Restoration" in Phote Page.
1/17/99 Updated Hot News, RokketWEB is still on the restoration
1/12/99 Add New Pix on Live @ Beggers, New Uploaded LIVE 1999 @ ClubQue
1/10/99 Korrect the Data on LIVE 1999, Sheena & Makoto @ Kyoto 1/25, Kobe 1/26 with The KobeSET
12/30/98 New Uploaded Sheena's 20th Special Party @ Beggers, 12/29/1998 Photo Page
12/30/98 Updated Setlist for The Latest Tour
12/22/98 HotNEWS for Sheena's @ 12/23 Club251 and Setlist for 12/21 @ Shinjyuku LOFT
12/19/98 New UpLoaded Gogai Issue ; Keith & Ronnie & Joey @ Dec. 16, 1998
12/19/98 Updated SetList for Kyoto, HotNews and Schedule
12/15/98 UpDated
12/9/98 UpDated Hotnews on HotLine Page
12/9/98 New Uploaded "Fuji Rock Fes '98 Live CD" Page ;フジロック・フェス '98のライブCDが出ています
12/7/98 Add New Info' on neXtLIVE Page ;スケジュール・ページに情報追加
12/6/98 #26 Asakusa New Year Rock Fes ;今年の浅草ニューイヤー・ロックフェス1998-1999
12/6/98 New Uploaded "Beatle Soul" Page. Just for Fun
12/6/98 New Link to "YobeCOM" is just raunched !! ;祝い開店 鮎川陽子の"ヨーベ・コム"
11/23/98 New Link to Official S&R Fanclub "Hippy Happy House" is just raunched !! ;祝い開店 "ヒッピー・ハッピー・ハウス"
11/17/98 Add New PhotoPage of Sheena, Makoto & Sonhouse on 20 Years Rockin' Gallery
---
(K)1996-2002 Rokketweb
Wel-kome back!
---