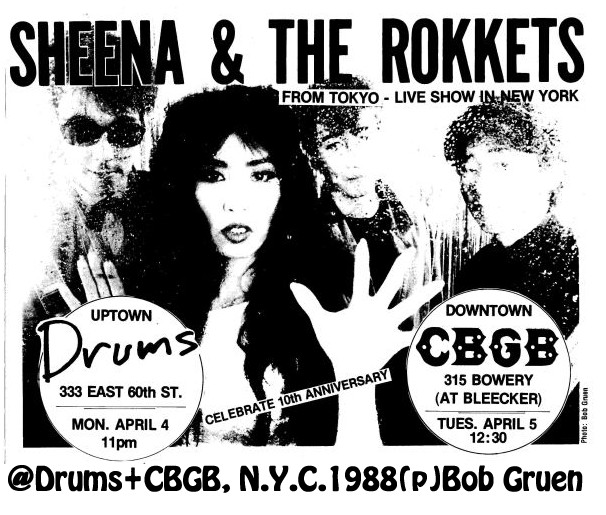 @Drums+CBGB 1988 (p)Bob Gruen
Ayukawa, Sheena, Kawashima, Nara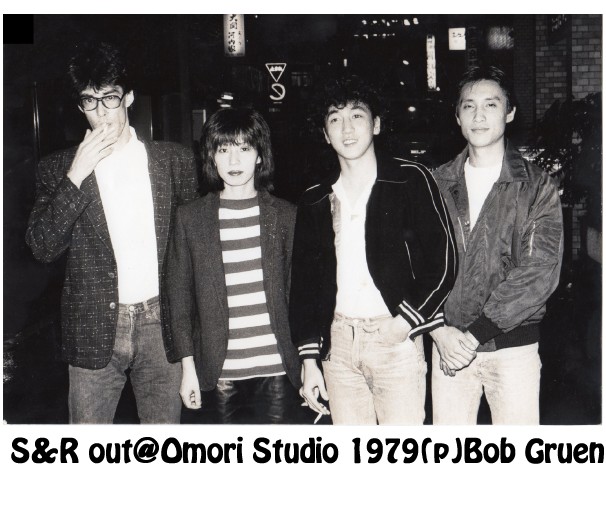 Out@ OmoriSt. 1979 (p)Bob Gruen
Ayukawa, Sheena, Kawashima, Asada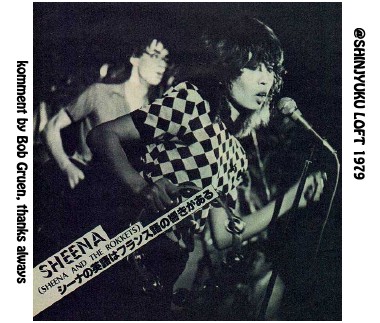 @ Loft 1979 (p)Bob Gruen
Sheena, Ayukawa
some other memorial photos
SHEENA & THE ROKKETS formed in 1978, Rollin' thru the 34th Anniv.
Rockin' Today on 2013

Now, Listen to the Rock!! LemonTEA
(Live in NY @ CBGB's 1993) " ROCK'N'ROLL HEART 2 (and roots)"

Live Shedule 最新のライブ・スケジュール
DiscoGRAPHY 最新リリース・ディスコグラフィー
SETLIST 最新のセットリスト
about Sheena & The Rokkets/ シーナ&ロケッツ・プロフィール
Member Of The Band/ メンバー・プロフィール
History Of The Band/ バイオグラフィー
Kontakt to The Band (if you want us)/ コンタクト
RokketWeb Kover + Guestbook + NEW ALBUM RELEASE! "JAPANIK"